Calendar
‹ September
October
November ›
Sunday
Monday
Tuesday
Wednesday
Thursday
Friday
Saturday

1

2

3

4

5

6

7

8

9

10

11

12

13

14

15

16

17

18

19

20

21

22

23

24

25

26

27

28

29

30

31

1

2

3

4
Events Overview
JIN SHIN JYUTSU ®:
The process of utilizing simple sequences of hand positions to care for yourself or another as daily maintenance, to recover from illness, accidents or surgeries, be more resilient during medical treatment or in acute situations is always available to you. This course will empower you to have, literally at your fingertips, techniques that you can apply anytime and anywhere for any situation, as well as an introduction to the dynamic principles upon which your innate healing capacity is based.
This course is available in:
one hour lecture
two hour class
four hour workshop
one day workshop
class series
Introductory Jin Shin Jyutsu Healing Hands Self-Care Sequence Series: to download, click here
Customized classes and workshops tuned to the specific needs for:
athletics/dance/martial arts
athletes
backcountry/wilderness
families/children
caregivers
surgery
cancer treatment
search & rescue
disaster relief
are available.
Please contact Holden Healing Studio directly regarding interest for your group or organization.
"In the [Fire in Your Hands] classes Lonner lead us through a process of discovering the involuntary arising of healing hand gestures and their personal meaning within our own being. In so doing, Lonner takes practical use of the naturally occurring and recurring healing dance of the hands to a whole new level, and dynamic gesture becomes a living, changing phenomenon that become tools to help us grow and transform." - M.A.
Many Jin Shin Jyutsu clients receive a session weekly or twice a month. This certainly is beneficial in restoring from daily fatigue and dealing with chronic needs or on-going medical treatment. A Jin Shin Jyutsu Intensive occurs over a four to five day period receiving two sessions per day (one morning, one afternoon) or a single session daily for ten consecutive days. In this immersion experience, a deep restorative cleansing of toxins and tensions occurs.
The benefits can be long-lasting in:
the prevention of illness that may have been on its way toward manifesting
clearing old emotional patterns
more complete recovery from injuries, surgeries, medical treatment
accelerated healing of chronic needs
resilience to daily stress
Intensives are offered seasonally or customized to fit your schedule.
"My stomach pains are almost completely gone, but I want to continue seeing you because all the rest of my life is better." anon, Attorney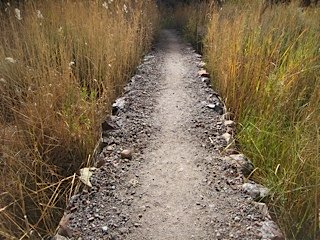 Holden Healing Studio is available to bring Jin Shin Jyutsu and/or Restorative Nature Practice as a compliment to your Health and Wellness retreat. These practices are a marvelous compliment to yoga, meditation, cleansing/fasting day and weekend spas and company or organization retreats. The relaxation and renewal properties of both practices can only enhance your retreat experience and take-away empowering life tools.
Please contact Holden Healing Studio directly regarding interest for yourself, your group or organization.
Holden Healing Studio is available to present on the principles of Healing Hands and of Restorative Nature Practice at any organization, club, university, hospital/clinic/assisted living facility, business or shelter. The lectures are tuned to the particular culture of the group and are always educational being informational, experiential and imparting take-away skills.
WORKSHOPS:
Advanced Awareness Technique Training: Interpreting the client's involuntary gestures during the session as energetic indicators. This training is offered as either a one-day workshop or as a series of classes.
For practitioners of:
Jin Shin Jyutsu
Acupressure
Jin Shin Do
Acupuncture
Reike
Rosen Method
RESTORATIVE NATURE PRACTICE ™:
Always conducted outdoors, Restorative Nature Practice outings are guided to bring awareness into the body through sensory, inquiring observation and silent practices. By tuning in to the details and the broader context of the natural landscape in a slow pace, one awakens to a timeless experience where a deep sense of well-being awaits and health benefits occur.
By incorporating the principles and skills of animal tracking and bird language, and Shinrin-yoku, mentorship of your ability to guide yourself in more effective healing engagement with nature is achieved.
Preparation details and outdoor navigation skills are always shared to enhance your comfort, confidence and safety.
Two hour and four hour walks are offered frequently.
Check the calendar for open attendance events (RSVP is requested). Walks are available for groups and organizations upon request.
Introductory Restorative Nature Practice™ - Circle Practice meditation: to download, click here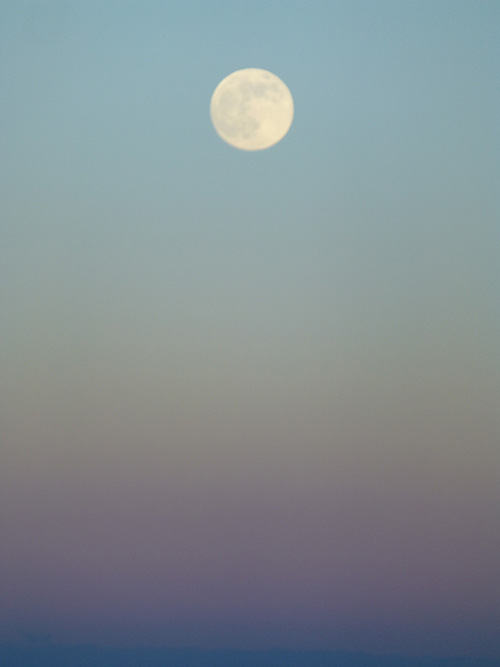 INNER TRACKING: DEEP NATURE CONNECTION PRACTICE
Through playing the key role in human evolution as its most sophisticated tool, the hand has acquired a vast knowledge of nature and our adaptive relationship with it.
Yet the intuitive process of self-healing and personal maintenance of the hands is always alive. One's hands are in a constant involuntary process of regulating the balance between our inner states (thoughts, emotions, physiology) with the outer world (others, circumstances, environment).
When we immerse ourself in nature and inquiringly observe the involuntary and spontaneous gestures our hands perform as a compass reflecting changes in the landscape, through a guided interpretive process we can be directed by them in deepening our connection with the natural environment and with our sense of connection to self and others.
Such awareness can be very effective in discerning oncoming illness, distress, and approaching potentially stressful influences in the environment (like the weather). More refined levels of prevention and recovery capacity can be realized. Learning an interpretive language of these gestural cues promotes a lifestyle of self-knowing and of prevention, as well as healing and recovery.
This course is offered as a series.
Prerequisites:
Healing Hands Self-Care one day workshop or equivalent
One Jin Shin Jyutsu Intensive or six months of Jin Shin Jyutsu sessions
Six months of self-guided Restorative Nature Practice including four hours of guided walks.
Overnight journeys into wild places afford a unique way to shed the stresses of civilization and those distractions from the nourishing inner world that dwells within us. Immersion in the natural world away from modern amenities for a succession of days repels what is unnecessary and attracts one's attention to the essential. The renewal of re-authenticating who one more truthfully is apart from the identifications with one's "roles" in the world rebirths vitality and purpose.
Into the Wild Journeys are offered seasonally and vary in duration and degree of physical challenge and are always programed to include Jin Shin Jyutsu for backcountry and wilderness travel, animal tracking and bird language, and other Restorative Nature Practices.
Grand Canyon, 2015
www.intothewildjourneys.com
Copyright ©2014 Lonner Holden